The lower suspension arm rubber sleeve on a car can be replaced if necessary.
The lower suspension arm can be replaced independently if it experiences any deformation or crack due to impact;
The suspension arm may have been damaged in the following circumstances and should be replaced in time: swing of the car during drives, different force required for maneuvering the steering wheel to the left and to the right, deviant braking direction, or excessive or abnormal sound from the suspension arm on bumpy roads;
Particular attention should be paid to the following points for a suspension arm in service: It should be inspected regularly to determine if it's rusty. If any sign of rust is discovered on the suspension arm, it should be maintained at a 4S shop in time in order to prevent accidental breaking.
Proper measures should be taken to prevent the chassis from being scraped. The car should run at a lower speed on rough roads to avoid chassis abrasion and consequent crack on the suspension arm. A damaged suspension arm can result in swing and directional deviation of the car. Since the life cycle of suspension arms varies with the material used, timely replacement is necessary according to vehicle servicing manuals and 4S shop recommendations.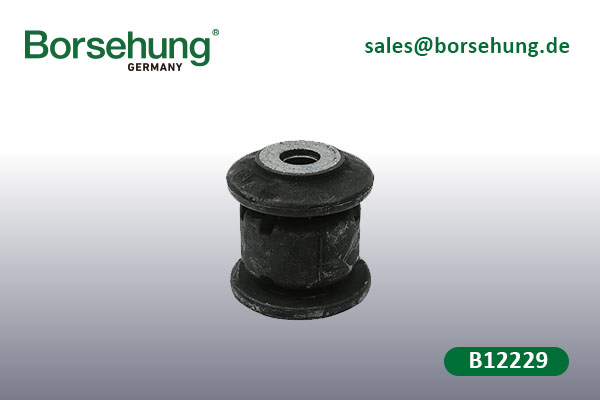 Name: lower suspension arm rubber sleeve
Ref No. : 1K0407182
Applicable models:
Skoda: OCT04-13/SUP08-15/YET10-18
VW: BE12-/BEC13-119/CA04-/EOS06-16/GOC12-16/GOLF04-14/GOPL05-14/JE06-18/PA06-/PACC09-12/SCI09-18/SHA11-/TIG08-/TOU03-15
Seat: AL11-/ALT04-15/LE06-13/TO05-09
Audi: A3 04-13/A3CA08-/AQ3 12-/ATT07-/RS3 11-13/TTRS10-